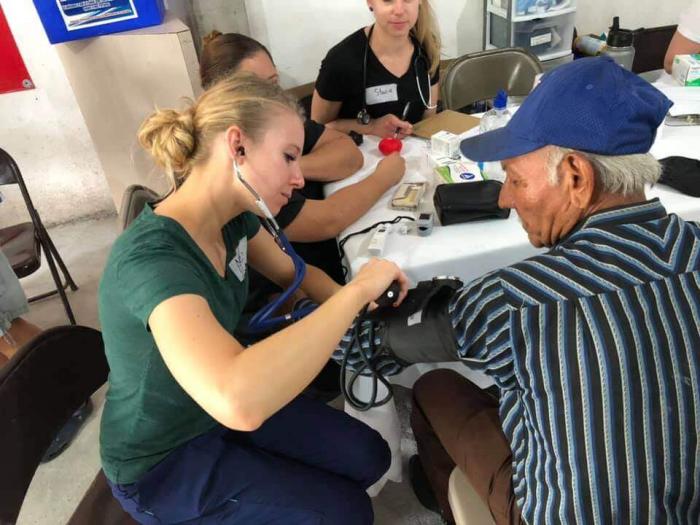 "Two are better than one, because they have a good return for their labor: If either of them falls down, one can help the other up. But pity anyone who falls and has no one to help them up." -Ecclesiastes 4:9-10
Our mission teams to Mexico are coordinated through Manos Juntas, the licensed healthcare ministry of the Methodist Church of Mexico. Each short-term mission consists of two to three days of mission service along with travel and set up. A mobile medical clinic (with triage, pharmacy, intake, and exam area) is set up in different locations during the mission. Each day's location will be determined by Manos Juntas staff and will maximize the team's impact. Clinic sites will be in communities around Rio Bravo, Reynosa, and Nuevo Progreso. The team stays at Manos Juntas in Rio Bravo.
Each team is comprised of medical professionals (doctors, nurse practitioners, physician assistants, specialists, nurses, and dieticians), translators, pastors, educators, and people willing to share the love of Jesus. Some teams also include a construction project and/or visiting the children's home, where additional people can serve.
All 2023 dates are subject to change or cancellation.
2023 Medical Mission Teams
Mission Costs
$350 per person covers lodging, ground transportation, and meals
Each person is responsible for purchasing their own airfare under the team's arrival/departure guidelines
$2,500 covers the costs of medications for the pharmacy. Each team member is responsible for raising a minimum of $100.
Want to learn more? Email Chad Stoltz, West Ohio Coordinator for Medical Mission.