North Star Congregations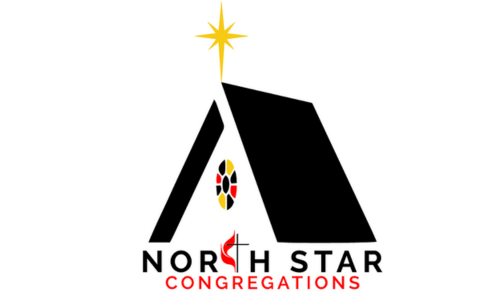 John 8:12 "I am the light of the world."
---
The North Star is the anchor of the northern sky. It can be a helpful guiding light to those who are looking for a purposeful direction. Historically, the North Star has always provided a beacon of hope in times of uncertainty. North Star Congregations are local churches in the West Ohio Conference that are prepared to welcome anyone whose church has closed or disaffiliated. North Star Congregations are places where you will find spaces and persons of peace who will care for you during a difficult season along your spiritual journey. If you find yourself disconnected from the church, please be assured that there is still a place for you in the United Methodist Church. A North Star Congregation may be just what you need to help you through this unexpected season and help you stay United Methodist. Consider these United Methodist faith communities a resting place, with people who will care for you while providing a haven of peace and grace.
There is a place for all in the United Methodist Church.
A North Star Congregation is committed to
the mission of the United Methodist Church with no intentions of disaffiliating.
being a welcoming place for everyone to belong to during a season of grief, transition, and uncertainty. This season could be as long or as short as needed. They offer care, relationship, and love. They share access to their spaces and resources.
providing opportunities to engage in their ministries, without pressure.
Worship: online and/or in person
Discipleship: spaces to learn and grow through small group gatherings, Bible studies, and prayer opportunities for all ages
Mission: opportunities to serve through hands-on missions and ministries to share God's love with others
4. connecting people with other North Star Congregations in the region. If one church is not a good fit in this season of life, they will help connect families or individuals with another North Star Congregation. It's part of being Connectional.