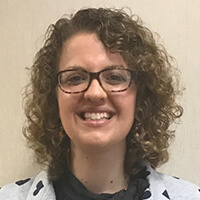 "Working cross-culturally in ministry and in academics, I have come to appreciate the practical application of the IDI. Through cultural coaching, I am able to assist people in their journey to further cross-cultural competency and, hopefully, ignite in them a passion for the church's diversity."
– Rev. Rebekah Clapp, Coordinator for the Hispanic Christian Academy, United Theological Seminary
---
Clergyperson or ministry leader? The IDI can be used to help strengthen your leadership skills.
IDI & Pastoral Care: Understanding and responding to congregation members with different backgrounds, theologies and experiences with Christianity.
IDI & Ministry Leadership: How you can understand and empathize where others are coming from while also being able to reflect upon your own beliefs.
IDI & Executive Teams: Better understanding of how your church leadership team functions when encountering diversity.
IDI & New Skills: If you feel like you need a new way of thinking about moving into the next stage of your leadership identity, the IDI is for you.

Church member, leadership team, small group or mission group?
IDI & Outreach: Your growing ministry project is bringing in people who don't look or sound like the people who are present on Sunday morning. How can we engage and grow into deeper, authentic relationships across difference?
IDI & Holy Spirit: Is the Holy Spirit pushing your ministry group into a new field? Learn how your group hopes to react when moving into new groups, spaces or communities – and how your group will actually react.
IDI & Church Conversations: Your church wants to talk about some challenging topics — how can we have those conversations well?
IDI & Theological Differences: What does it mean to do ministry together when we don't always agree on certain values and beliefs?
Meet our West Ohio Cultural Guides
Ready to take the next step?
Contact Dernard Newell, Director of Diversity, Inclusion & Belonging, to talk through how our West Ohio Cultural Guides can work with you and your church to move into more vital, effective, healthy leadership and ministry. Options include hosting a conversation about culture, diversity, Christian identity and outreach and using the IDI as an individual, leadership team or church group.
The West Ohio Cultural Guides were funded out of a grant generously awarded by the General Commission on Religion and Race (GCORR), a ministry of the United Methodist Church. We give special thanks to Mary-Frances Winters and The Winters Group, LLC for working with the West Ohio Cultural Guides.
For additional resources, we encourage you to visit GCORR Resources website.