Monday, May 13, 2019 -

9:30am

to

3:00pm
Greetings Dearest Colleagues in Ministry:
Grace and Peace to you in the name of Jesus Christ our Risen savior.
You may have already registered for the Clergy Session on Monday, May 13 at Otterbein University. If not there is still time to do so. Wednesday, May 8 is the deadline to register and we have planned for your attendance and participation. This gathering is a vital part of our common life. I expect that our time together will build us up as we work through crucial portions of the Business of the Annual Conference and welcome new colleagues. We will also worship, break bread, converse and fellowship together. I am pleased that The Reverend Brian Milford, President and Publisher of the United Methodist Publishing House will be our preacher during the morning worship time. 
"May the God of hope fill you with all joy and peace in believing so that you may abound on hope by the power of the Holy Spirit." 
†Gregory V. Palmer
Featured Speaker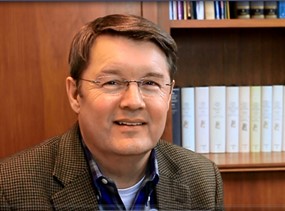 Brian K. Milford currently serves as President & Publisher/CEO of The United Methodist Publishing House (UMPH) in Nashville, TN which includes Abingdon Press and Cokesbury. He is an elder in the Iowa Annual Conference of The United Methodist Church and served as District Superintendent and Dean of the Appointive Cabinet. He was a delegate to the last four General Conferences. Rev. Milford served churches as the senior or lead pastor and participated in and/or chaired numerous jurisdictional and annual conference groups. He received his Master of Divinity degree from the Divinity School at Duke University and his B.A./B.S. in Business Administration and Sociology from Iowa State University.
General Info:
9:30 am Gathering Time; 10:00 am Clergy Session begins
Cowan Hall (Meeting Site)
30 South Grove St, Westerville OH 43081
Campus Center (Lunch Site)
100 West Home St, Westerville OH 43081 (2 blocks north of Cowan Hall)
Roush Hall
Beverages available from 8:30am-12:00pm; 1:30pm-3:30pm, 27 South Grove St, Westerville OH 43081
Parking
Parking is available in all campus lots and will be marked "WOC Clergy Event Parking."  If needed, guides will be available to direct you to Cowan Hall from the parking lot.      
For those needing mobility assistance to Cowan Hall, the following 2 parking options will provide shuttles:

The Messiah UMC parking lot, 501 N. State St., Westerville
The west parking lot next to the Campus Center, 100 W. Home St., Westerville

This is a new location for everyone!  Glitches may occur.  Come prepared to be flexible and inspired as we care for the Business of the Annual Conference. 
DEADLINE FOR REGISTRATION:  MAY 8, 2019

Unable to Attend?
Clergy Members: If you are a Clergy member and unable to attend, you must seek permission from the Annual Conference Secretary, Rev. Amy Haines to be excused. You can make your request online by clicking here.